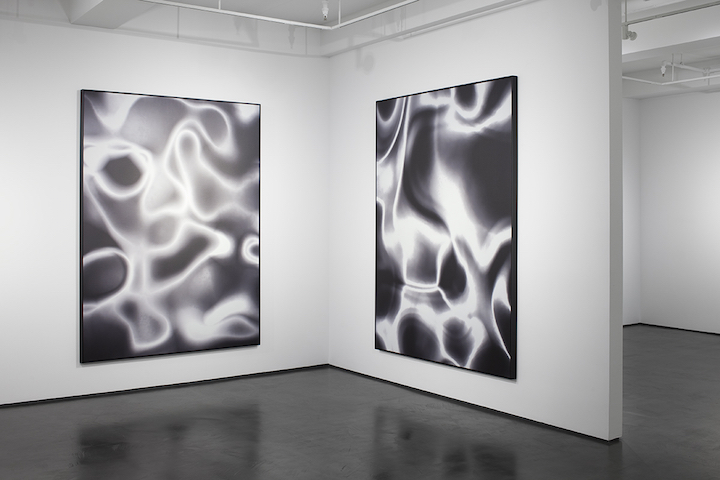 DATA MINING
July 9 – August 22nd, 2015
Benrubi Gallery
, 521 WEST 26TH STREET, 2ND FLOOR, NEW YORK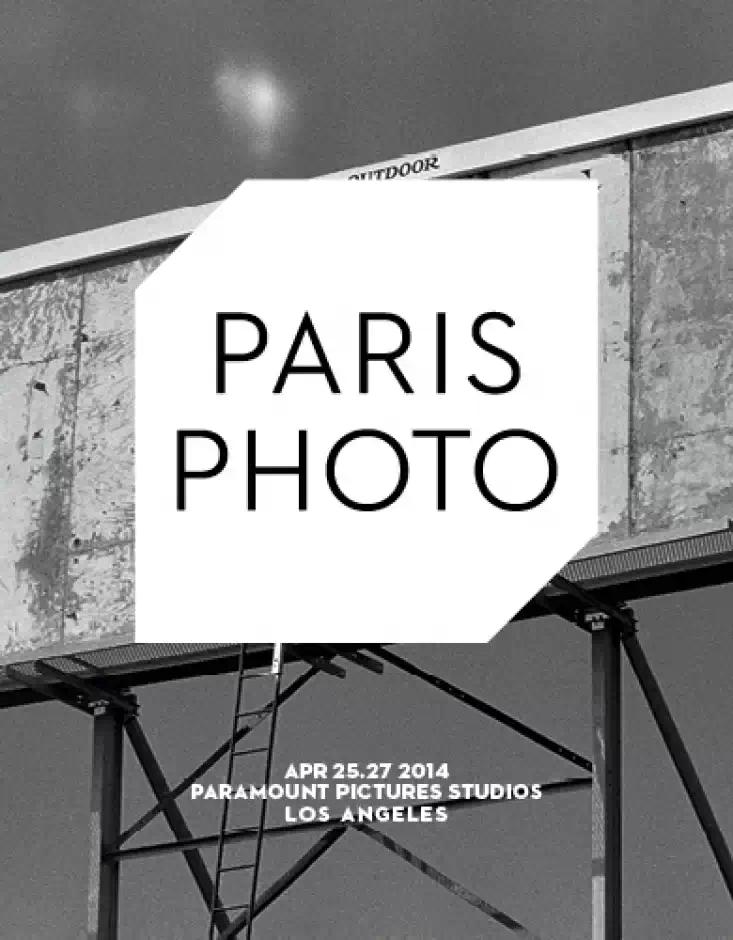 Paris Photo Los Angeles
April 25 – April 27 2014

Paris Photo Los Angeles, the US edition of the world's most celebrated art fair for works created in the photographic medium, will take place at Paramount Pictures Studios April 25th-27th offering the ideal setting to explore how artists have been and are using photography and moving image in their work in the 20th and 21st centuries.

Leading international galleries will present historical and contemporary bodies of works by renowned and emerging artists in the legendary Paramount Pictures' soundstages. The New York Street Backlot, the one-of-a-kind replica of New York City's streets, will be dedicated to the presentation of cutting-edge solo shows, Young Gallery exhibitions, and bookseller projects, each exhibiting within an exclusive movie set.

The public program is also an important component of the fair. Built around cultural events involving artists, art world professionals, collectors, and cultural institutions, this year's program will include special exhibitions and the Sound & Vision series of conversations and screenings.

Koenig & Clinton is pleased to present works by Brandon Lattu, Eric Cahan, Ed Ruscha, and James Welling. Exhibited together, works on view underscore the artists' parallel concerns around experimentation, representation, language, and memory within photographic practices.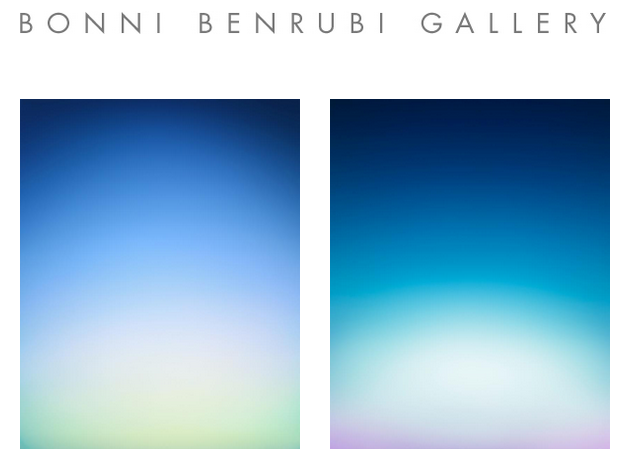 ERIC CAHAN: Sky Series
October 30 – December 7, 2013
Opening reception with the artist – Wednesday, October 30, 2013 
Bonni Benrubi is pleased to announce an exhibition of new works by Eric Cahan (American, b. 1970).  Sky Series is the artist's first solo show with the gallery. The exhibition opens Wednesday, October 30 and runs through Saturday, December 7.
Cahan has made the work for his current series during his extensive travels. Taking the sky and ocean as his subjects and points of departure, Cahan makes photographs which are not so much images of landscapes as color-saturated images, equal in parts of flat color and limitless space. "I've become very interested in making a whole object," the artist explains, "and providing a window into a memory of a time or a place." A new series of paintings based on prints transferred to linen, Masonite or wood panel will also be on show. Each photograph, painting or sculpture in the exhibition is titled with the time and location of its conception. In this way, Cahan catalogs his visual journal.
Cahan makes his photographs during the magical golden hour, the first and last hours of sunlight during the day, when an ephemeral glow often occurs in the sky. Employing an elaborate process of filmmaker's colored resin filters, which the artist has made himself, Cahan holds these up to the lens when taking the photograph. The resulting images, expanses of richly gradated hues, are a study in Color Theory and the science of how colors, tones and hues combine to create widely varied determinable results.
Although Cahan has been photographing nature for years, his most recent work has been informed by time spent at James Turrell's infamous earthwork labyrinth with the Roden Crater, where the landscape itself filters the light with the undulation of the underground tunnels. In direct conversation, Cahan's resin sculptures explore the nature of light through filters in much the same way. The opaque wedges are an investigation of depth by embodying the same color gradients and the effect of how the light is captured and manipulated through 3-dimensional form.
Eric Cahan was born and raised in Manhattan.  He studied at The University of Southern California and New York University, where he graduated from The Tisch School of the Arts' Film Program. He currently resides in Brooklyn, New York.
Exhibition Dates: October 30 – December 7, 2013
Opening reception with the artist – Wednesday, October 30, 6 – 8 pm
Gallery Hours: Tuesday – Saturday, 10 – 6 pm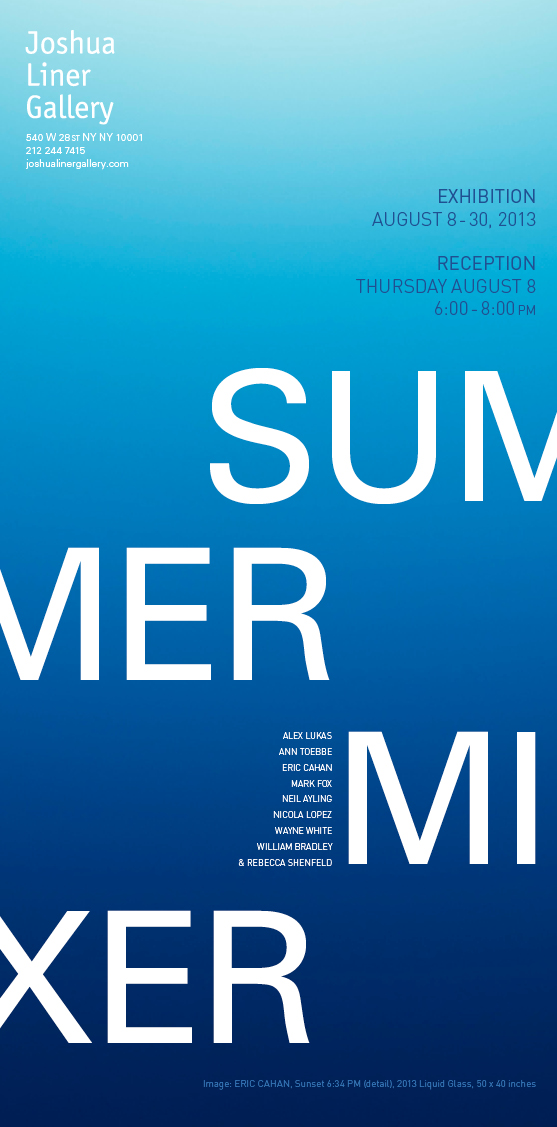 Summer Mixer:
August 8 to August 30, 2013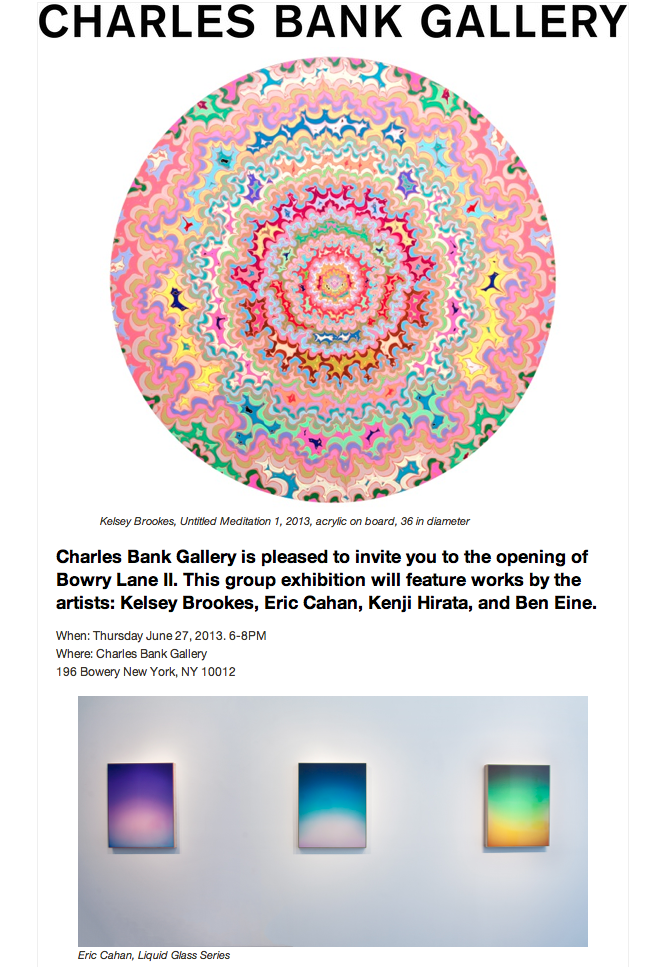 BOWRY LANE II – Works
June 7 – August 31, 2013

Upcoming

Eric Cahan: New Work
October 30 – December 7, 2013.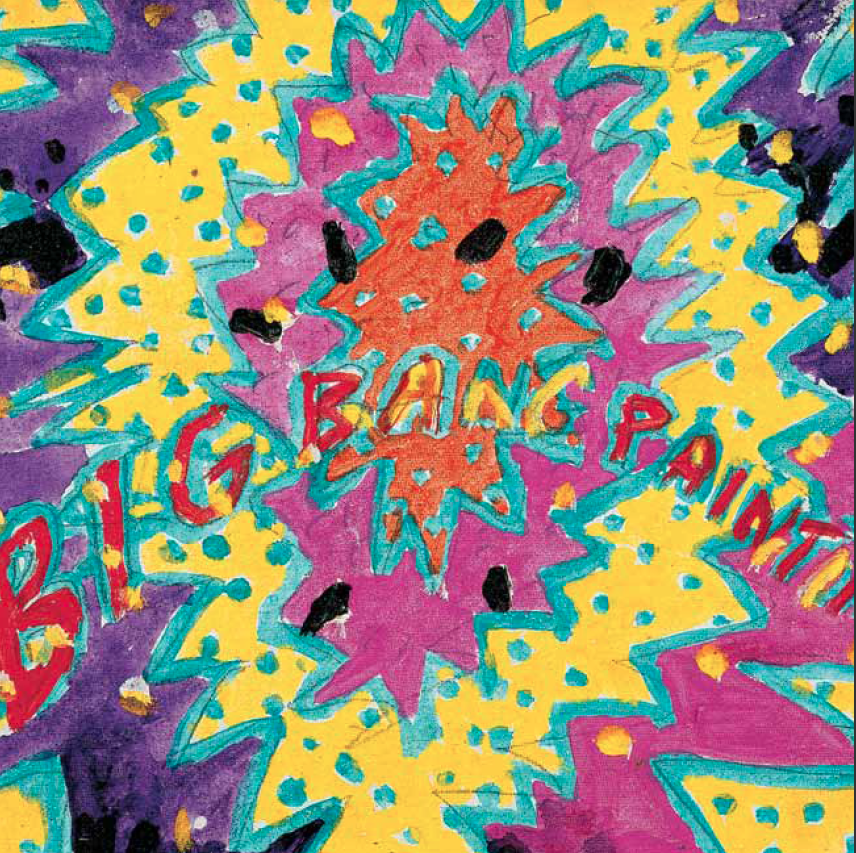 19th Annual Watermill Center Summer Benefit
The Big Bang
July 28, 2012
Download PDF here.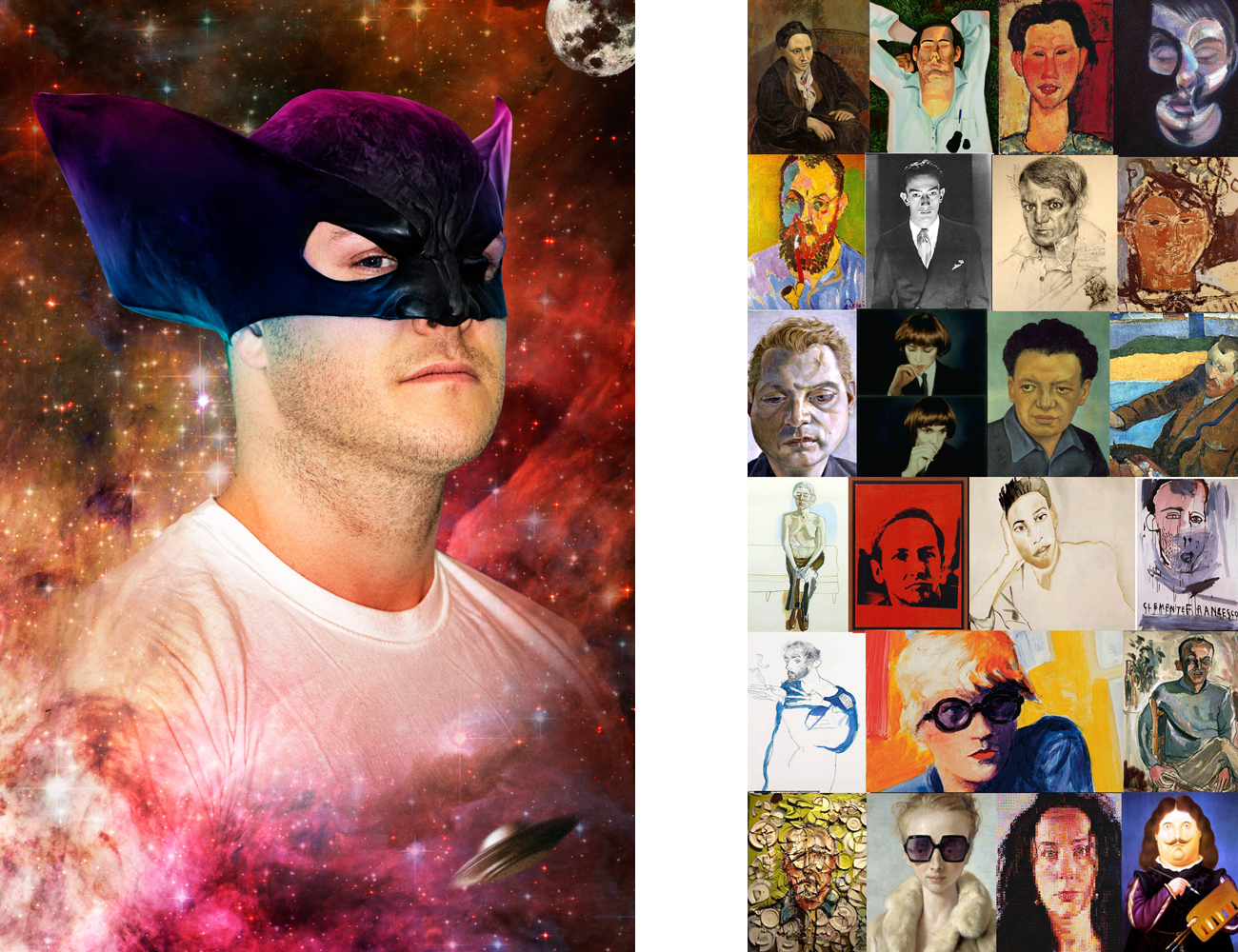 Portrait of a Generation
The Hole
June 7 – August 10
312 Bowery
NYC NY 10012
212 466 1100
theholenyc.com

Recent Works
by Eric Cahan
Eric Firestone Gallery
June/July 2012
4 Newtown Lane | East Hampton | New York | 11937
For information, call 631.604.2386
ericfirestonegallery.com
Group Exhibit

The Hole
312 Bowery
New York NY 10012
February 14th – March 17th, 2012
Recent Resin Works
by Eric Cahan

Tripoli Gallery of Contemporary Art

July 1st – 25th

30A Jobs Lane Southampton, NY 11968

For information, call 631.903.9220
www.tripoligallery.com
Celebrate the Magic of Art

Zach Feuer Gallery

Thursday May 19, 2011 6:30 – 8:30pm

548 W 22nd St, New York, NY 10011

Support Arts and Education for the Children of Bedford-Stuyvesant and Bushwick Brooklyn.
For more information visit family-dynamics.org
21 East 65th Street
New York, NY 10065

Monday – Saturday
11:00AM – 5:00PM

T | 212 772 2440

F| 212 772 2430
LOCATED AT: 30A Jobs Lane Southampton New York 11968
On Saturday, June 26th, 2010 Tripoli Patterson presents his opening summer show entitled, Sky Series, a solo exhibition at the Tripoli Gallery of Contemporary Art with an opening reception for the artist from 5 – 8 pm. Refreshments will be served. Please visit our website at www.tripoligallery.com.
You can also contact the gallery by phone at 631 377 3715 or by email at [email protected].
Gallery hours are Monday – Sunday, 10 to 6pm, closed on Tuesday.
Click Here for Direction to Tripoli Gallery